TAC Business Intelligence
Use data in a targeted manner!
Huge databases and overflow of data – In order to operate successfully in the market today, an understanding of complex data and contexts is essential. TAC|BI makes it easy for you to analyze and interpret important key figures!
The simple navigation and clear user interface give you extensive insights

into your business activities and processes with just one click.
Easy integration of external databases such as

weather, hotel software, budget figures

Creation of a platform in which an overall

entrepreneurial perspective is possible

Automated reporting 
No confusing Excel lists

No cumbersome manual merging of data

Identify key data trends and patterns
Analysis of relationships within seconds

Modern data visualizations

Meaningful and reliable information
Achieving strategic goals through targeted measures
Monitoring of the KPIs
Important planning tool
Intelligence – Live Statistics
Just get started with TAC's industry know-how!
With TAC|BI, as an innovative software company, we combine operational understanding with an analytical overview.
Business Intelligence Everywhere
With TAC|BI you always have your company data at your fingertips. In order to be able to make informed business decisions, it is important to know how your business works and which numbers are relevant for efficient management.
Together with you, we define the personal targets and key figures.
Intelligent data collection
Optimize product and service offerings
Detailed annual, quarterly, monthly and weekday analyses
Intelligent data collection
With TAC Power BI, anonymous customers and purchases are a thing of the past. By combining information Non-personalized on-site purchases are linked to personalized data such as an online ticket or couchette reservations and the guest is automatically recognized. This puts an end to the annoying querying of the postcode at the checkout.
Thanks to TAC|BI, relevant information can now be identified from the abundance of customer data in a very short time. This puts an end to the search for a needle in a haystack – know your customers and know what they want!
Transparent insights into your business! Sales overview across all companies as well as detailed filtering of individual locations. See which company generates the most sales and derive measures to optimize the services for the remaining locations.
International comparisons
Integration of external databases such as hotel software, weather
Overall entrepreneurial view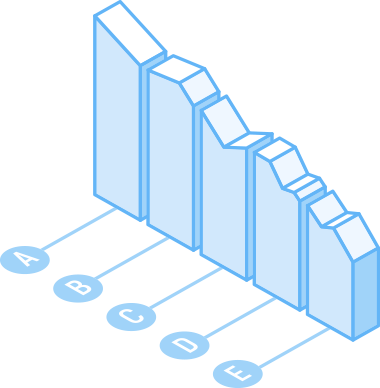 Recognize behavioral patterns – made easy with TAC Power BI. What, how much and how often does a certain type of guest use? Do day guests have the same buying pattern as hotel guests? Recognize purchasing frequency and behavioral patterns and tailor your marketing campaigns precisely to your target groups.This makes the inhouse experience unique for your guest.
Evaluations by guest types
Derive marketing measures
Know more about your customers.
From a full-body massage to a stone  pine bath – you can see at a glance which treatments are most frequently booked by which group of guests. Optimize your offer and your duty roster based on the findings.
Sales by
Cash register group
Thermal Baths, gastronomy, wellness, fitness – you can see immediately, where your sales are being generated. Compare interactive self-service channels such as web shops, kiosks and vending machines with staff tills or restaurants.
Sales by state
and region
With TAC|BI you can increase your regional sales. Detailed distribution of sales for the individual regions – from individual guest types to the respective treatment types. This enables you to set targeted geo marketing measures in place.
Create the perfect mix of offers – Who spends more money on which services and which gender do I address with individual treatments? Recognize similarities and differences and boost your sales with a targeted approach.
Power BI in combination with the access system from TAC makes it possible to measure and control your visitor flows. Reduce waiting times and coordinate your service at peak times. By analyzing the length of stay, you can offer higher visitor or customer satisfaction.
Check-in & check-out statistics
How long does my guest stay in the spa or thermal bath on average? Which day of the week or time of day is the most profitable? Optimize your roster creation and resource planning so that overcrowded times can be avoided!
In which temperature range do I make the least turnover and could I counteract this with targeted measures? With TAC|BI you can plan with the weather and adjust your marketing campaigns exactly according to the weather.
The days with the highest turnover at a glance at any time. Easter, Christmas or New Year's Eve – which holiday is most popular and how many guests can  you expect? This makes employee and resource planning easy.
Comparison of the sales in tabular form down to the smallest detail or clearly over the individual years. See at a glance which months are your top-selling months, so you can easily plan your next entrepreneurial steps.
Do you actively pursue customer loyalty? Then it is essential to know who are the most important customers for your company. TAC|BI helps you to classify your customers according to their importance for the company.