You can reach us at any time. Whether questions, suggestions or further information: we will help you whenever possible and contact you as soon as possible.
Please do not use this contact form for support inquiries. Our support team is available at any time by e-mail to support@tac.eu.com or by telephone on +43 50 60 80 900.
Would you like to contact us directly?
Of course we are always there for you by e-mail and phone. We are also pleased about visits. Our support team in Europe is always available on +43 50 60 80 900 or by e-mail at support@tac.eu.com.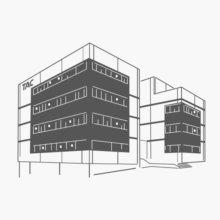 Hartberg
Headquarter
Schildbach 211
8230 Hartberg, Austria
T: +43 50 60 80
F: +43 50 60 80-150
office@tac.eu.com
Vienna
Office
Wipplingerstraße 24-26, Top XXI
1010 Vienna, Austria
T: +43 50 60 80
F: +43 50 60 80-150
office@tac.eu.com
Chicago
Office
848 Dodge Ave #211
Evanston IL 60202, USA
T: +1 847 869 3150
F: +1 312 602 4943
office@tac.us.com